The Taliban's rapid takeover of Afghanistan following the withdrawal of American forces sent shockwaves throughout the international community. Understandably, many are concerned for the future of women and minorities in the country such as the Shi'a Hazara, some of whom still reside in Syria as refugees. On 17 August 2021, I interviewed Jalal Hossainzade, a Hazara residing in Syria, to hear his thoughts on the recent events in Afghanistan.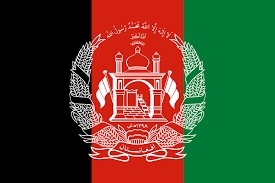 Q: Did you expect the collapse of the Afghan government and the Afghan forces with this speed?
A: Yes because the state of the President Ashraf Ghani had failure in administration of military matters and administration of the people.
Q: Some people think the Taliban movement has changed now and is not like the movement twenty years ago. What is your opinion on that?
A: No, they have not changed, but currently all lights are on them and they cannot implement their evil deeds against the people and they need time to implement what they have been planning for.
Q: Do you fear for the future of the Hazaras in Afghanistan with the Taliban's control of the country?
A: Yes, as you see, the security forces of the Taliban are entering into the Husseiniyas of the Hazara people on the pretext of looking out for their security, but this is merely deception. Indeed they want the Hazaras to be under their view so they cannot undertake any activity.
Q: Do you expect that some of the Hazaras will come to Syria to seek refuge from Afghanistan?
A: No, because they cannot come to Syria, but the movement of migration of the Hazaras will be towards Iran and Pakistan because these countries are nearer and it is easier for them to go there.