The Islamic State insurgency continues to pose problems in the badiya area for Syrian government forces seeking to secure the vast and sparsely populated desert. Iranian-backed forces, including the Qamr Bani Hashim Division, play a notable role in trying to secure the badiya. Here, I wish to document the life of a recent 'martyr' for the Qamr Bani Hashim Division: Ghassan Muhammad Hijazi, who was killed in late May 2021.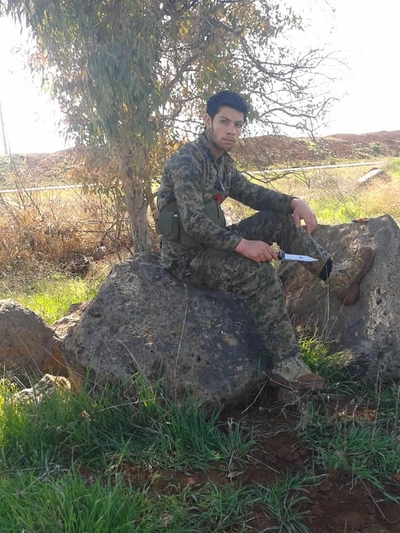 Originally from Hamouria in East Ghouta, Ghassan was part of the engineering forces in the Qamr Bani Hashim Division. His role was to dismantle all the mines before the forces during combat operations. He was among the most skilled of the engineering personnel in the division, with nothing difficult for him with regards to dismantling mines. He participated in campaigns in the following areas:
- Palmyra
- Aleppo
- Deir az-Zor
- Deraa
- Quneitra
- Hama
-Tanf
- Iraqi border areas.