When it comes to examining various formations working under the rubric of the Iranian-backed Local Defence Forces, one tendency has been to assume the groups are small, random and scattered formations working here and there. In fact, they are grouped under larger 'divisions': one example being the Qamr Bani Hashim Division. For context, the 'Qamr Bani Hashim' ('Moon of Banu Hashim') is a reference to al-Abbas bin Ali. I will provide a brief overview of the Qamr Bani Hashim Division here.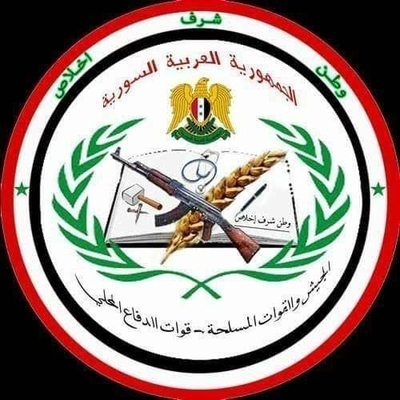 The Qamr Bani Hashim division was established under the leadership of al-Hajj Asghar- the Islamic Revolutionary Guard Corps (IRGC) officer who was killed in west Aleppo countryside last month. The division adopted Hama as its base and has participated in operations in a number of locations:
- Khan Touman (2016)
- Deir az-Zor battles
- Kabbana battles in Latakia countryside (late 2019)
- West Aleppo countryside (early 2020): Khalasa, al-Qal'ajiya, Zaitan, Barna, Khan Touman.
Following al-Hajj Asghar's death, al-Hajj Mahdi of the IRGC assumed leadership of the Qamr Bani Hashim Division.
The division consists of a number of regiments and battalions, including:
- The Saraya al-Ra'ad regiment
- A regiment in Palmyra
- A regiment in Deir az-Zor
- A holding regiment
- A speciality regiment
- The 313 Force (an attack force led by al-Hajj Abu al-Abbas, also called the Abu al-Abbas battalion), which was with al-Hajj Asghar on the west Aleppo frontlines when he was killed.
-----------------------------
Update: Article slightly revised with more precise information.