A previous interview on this site covered the recent events of military mobilization of Syrian government forces in western Deraa countryside from the perspective of a commander in one of the local auxiliary contingents, which have many former rebels in their ranks and oppose the mobilization of the regular government forces. In this interview, I present the perspective of a source from the Syrian army's Fourth Division. It is slightly edited and condensed for clarity. Any parenthetical insertions in square brackets are my own.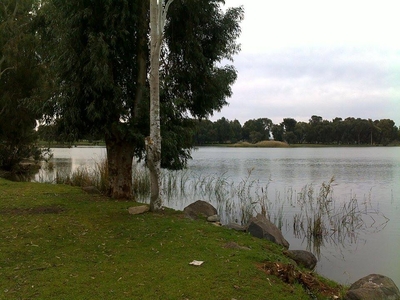 Q: What are the reinforcements that have arrived to the area [west Deraa countryside]? Has any assault operation been carried out till now?
A: Reinforcements have arrived from the Fourth Division Brigade 42, and the Ninth Division, and the [Republican] Guard. al-Sanamayn was cleansed, and Muzayrib, and Tafas 70%. And the situation of Deraa [the] town cannot be secured on a powder keg. Thousands of terrorists with their aid from Jordan and Israel: the situation is 50% under control or 40%.
Q: The supporters of the armed men [Arabic 'musallaheen': referring in general to insurgents and elements retaining weapons in Deraa] claim that there are negotiations to prevent a wide campaign on west Deraa countryside. Is this true? And has any agreement been reached?
A: Untrue words. Currently, a campaign is being prepared of course, a campaign that will be ruthless. I mean the instructions: trees, people and rocks will not be safe. A very very big [campaign]. And I think you know the capability of Brigade 42 (previously the Maher Brigade). It has not entered an area without liberating it. And at the head of the campaign is the Brigadier General Ghayath Dela. the Lieutenant Colonel Muhannad al-Ghanem, and Major Ala Mahmoud, nicknamed al-Bahr.
Q: If the armed men and their supporters want to prevent the launching of a wide campaign, what must they do? For example hand over all their weapons to the Syrian state?
A: Hand over everything: the areas, the weapons and the wanted people. Because the previous armistice did not satiate their greed even as it was for their interest. They have persisted in a lot of kidnapping, theft, dealing in body parts, drugs, assassinations, striking checkpoints.
Q: Of course the contingents of the taswiyas [regularizations of status: i.e. auxiliary contingents containing many former rebels] say let us manage security in the area. But in your opinion they are failing?
A: Of course. The president does not allow and will not allow these vagabonds to rule in any form an inch of the Syrian lands.
Q: I see the armed men always claim that the Syrian state has not complied with its promises regarding Deraa. What is your response to their words?
A: Lies and hypocrisy. Have you not heard of the daily kidnapping operations and theft. Is a state to stand with its hands tied?