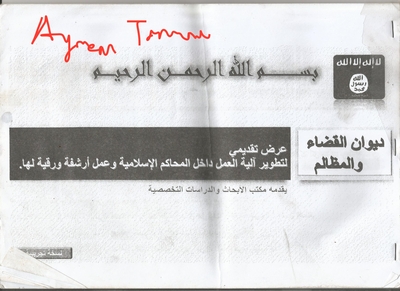 In the name of God, the Compassionate, the Merciful
Proposal to develop the mechanism of work inside the Islamic courts and make document archives for them.
Presented by the office of specialist investigations and studies
Experimental copy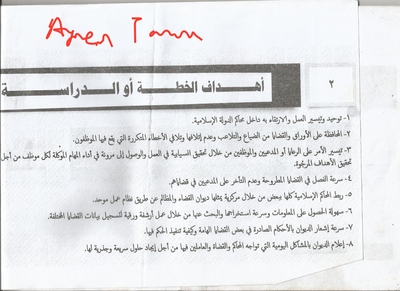 Aims of the plan or study
1. Unite and facilitate work and improve it inside the courts of the Islamic state
2. Preserve documents and cases from loss and tampering and not destroying and avoiding the repeated errors into which the employees fall.
3. Facilitating the matter upon the citizens or claimants and employees through realizing streamlining in work and reaching flexibility in undertaking the assignments entrusted to every employee in order to realize the desired aims.
4. Quickness of decision in the cases brought forth and not delaying upon claimants in their cases.
5. Connecting all the Islamic courts with each other through a central structure represented by the Diwan al-Qada wa al-Madhalim through a united system of work.
6. The ease of obtaining information and quickness of extracting information and investigating it through the work of document archiving to record the data of the different cases.
7. Quickness of notifying the Diwan of rulings issued in some of the important cases and how to implement the ruling in them.
8. Notifying the Diwan of daily problems the courts, judges and workers in them face for the sake of finding quick and root solutions for them.
[click the link to continue reading].