It gives me great pleasure to announce that after more than a year of work, my first book was recently published by Dar Khutut in Jordan and is now available for purchase online via the Nil wa Furat bookshop for just $9.50 (Lebanon-based, but also offering international shipping).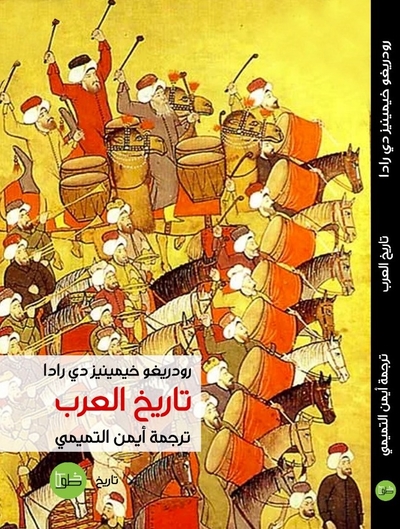 The book is my Arabic translation, study and commentary on the book "Historia Arabum" ("History of the Arabs") by Rodrigo Ximenez de Rada (c. 1170-1247 CE), who was the archbishop of Toledo and composed a larger 'history of Spain' project of which the Historia Arabum was the final component. The Historia Arabum is effectively the first surviving Western book on Arab history, though despite this status it has received relatively little attention outside of some academic circles and is not even available in full English translation. The book begins the story of Arab history from the time of the Prophet Muhammad through to his immediate successors, the Umayyad caliphate in the Arab world and the conquest of Spain and the early decades following that conquest. The work then shifts exclusively to the history of the Arabs in Spain after the collapse of the Umayyad caliphate, narrating the rise of the Umayyad emirate of Cordoba and then the caliphate of Cordoba and culminating in the final collapse of that caliphate in 1031 CE and the rise of the ta'ifa kingdoms and then the Berber Almoravid dynasty.
The Historia Arabum is a truly unique work among the medieval corpus, and raises many interesting questions such as the author's use of sources, his portrait of Arabs and Muslims, and what this work means about identity, co-existence and 'tolerance' in the Iberian Peninsula during this period.
I am not only very keen for people to read this work but also wish to hear responses and criticisms. No book is perfect after all and perhaps there is room for expansion of the introduction and revision of some of the translation in a subsequent edition. Nonetheless, such initiative depends on feedback.