For more than 10 years, it has been a great pleasure to run this website, compiling my articles from an array of publications in addition to managing this site's blog on which I have featured some of my most memorable research projects, perhaps the most famous of them being the 'Archive of Islamic State Administrative Documents' that has been so widely cited in the literature on the Islamic State and on rebel governance. Regular readers of this site will also be familiar with some of my other varied interests, including translations of medieval Latin literature, Norwegian police intelligence reports and hard-to-find historical Iraqi publications.
I also realise that many of you have valued the free accessibility of this site as opposed to other resources. In an ideal world of permanent funding to support open-access research work, I would provide all translations, primary source material and original content for free. However, times have changed. Researchers and journalists cannot indefinitely provide freely accessible material online, and I have come to the view that as a matter of principle they should not generally be providing free content and articles. On a secondary level, I have also become concerned about (i) general lifting of my translations and content by others without appropriate attribution and (ii) potential misuse of my translations of jihadist material, which have been done for research and historical purposes.
Here, therefore, I must announce that while this site's past articles and blog posts will remain open access, most future content that would have been provided on this site is now going to require a paid subscription. Primarily, I will be providing this content via the Substack format, where I have set up my own newsletter ('Aymenn's Monstrous Publications') and published my first post: a translation and overview of a rare Iraqi intelligence study of ethnic minorities in Baghdad, which was published in 1984. The cost for subscription to the newsletter is $7 per month or $70 per year. The Islamic State Archives project in collaboration with Jihadology will remain in its original place and open access for the time being, but I stress that it does require donation support to continue.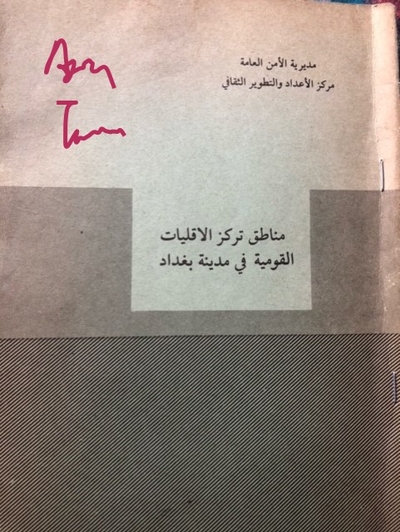 While I recognise that these changes may come as a disappointment to some long-time readers, it is also important to be realistic about the viability of future research work. With your support, I hope I can continue to provide interesting translations, interviews, primary source materials and analysis on a range of subjects. Please consider subscribing to my newsletter to enjoy my latest offerings.