The Ansar Abu Bakr al-Siddiq Squadron has claimed multiple operations against the Turkish army in the Idlib region of northwest Syria. However, to my knowledge, this is the first video the group has issued for an operation: in this case corroborating its claimed operation against the Turkish army in Idlib city, named the 'Expedition of Revenge for the child Ahmad al-Abd.'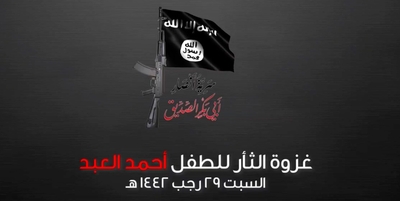 The video itself is very short but is notably set to an Islamic State nasheed I remember from the days of the Mosul battle. The lyrics are:
'They think the land is without protectors: come and see an army being exterminated.
Wage war on whatever you want, for we are soldiers. For this religion the rifle's hammer has girded us.
The armies of disbelief are amassing in our abode to be defended, they have joined forces to fight and destroy Islam.
Here is the grave of the tyrannical transgressors, and how many we have buried! And how many invaders from the transgressors have perished!'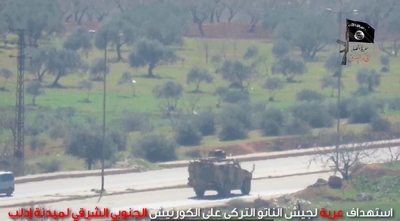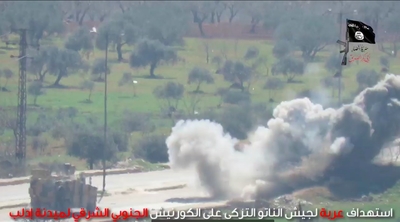 The video features a Turkish army vehicle on the road that is then hit by an IED. The caption reads:
'Targeting of a vehicle of the Turkish NATO army on the southeastern corniche of Idlib city.'