The Druze locality of Hadr in Quneitra province (southern Syria) on the border with the Israeli-occupied Golan Heights has brought forth numerous 'martyrs' during the war, including people who have fought in the ranks of the 'Islamic Resistance'/Hezbollah. Here I present the life of one such 'martyr': Ala' Nasib Shibli.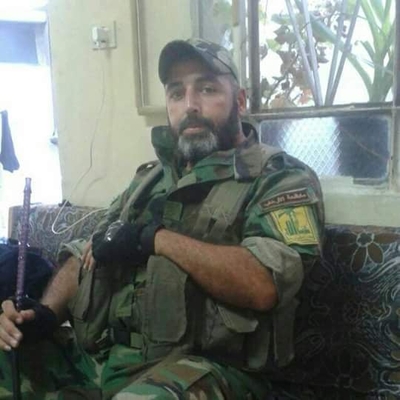 Ala' Nasib Shibli: note the Hezbollah armpatch he is wearing.
Ala' was born in Hadr on 27 February 1982. He was married and had two children. Prior to the outbreak of the war in Syria he was a salesperson. He was exposed to kidnapping by the Syrian al-Qa'ida affiliate Jabhat al-Nusra in the al-Qadam area in Damascus. After that in 2014 he joined the Quwat al-Wa'ad al-Sadiq ('Forces of the True Promise'), a formation of Syrian fighters affiliated with Hezbollah. He underwent training in a sniper course.
He fought in Quneitra in the area that was called the Triangle of Death and also participated in operations in the al-Qalamoun area and in Damascus countryside (specifically al-Mleiha, Ain Tarma and al-Dukhaniya). His brother who was with him in Quwat al-Wa'ad al-Sadiq was wounded in the assault on al-Dukhaniya, but Ala' completed his mission there until the recapture of the area. Ala's younger brother also joined up with him to participate in operations in Deraa: namely, an attempt to assault Basr al-Harir in the northeast of Deraa province. It was in this battle on the Basr al-Harir front that Ala' was killed on account of a mortar. He died on 20 April 2015, which means he was 33 years old at the time of his death. He was described as having praiseworthy manners and courage.
Below I present some more photos of Ala'.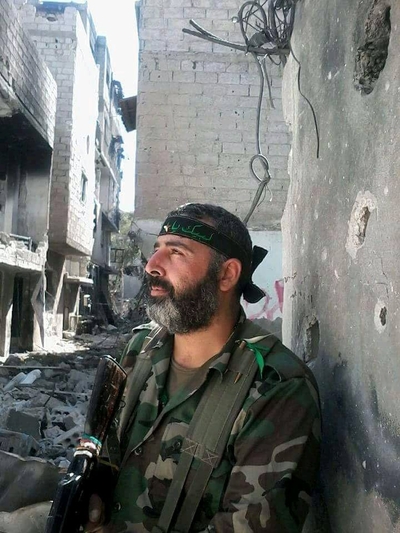 Ala' wearing a headband (presumably says 'Labbayk ya Zainab'- 'At your service oh Zainab').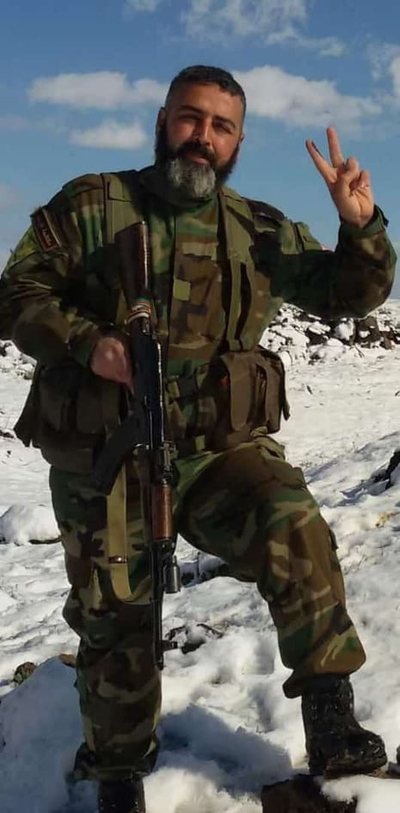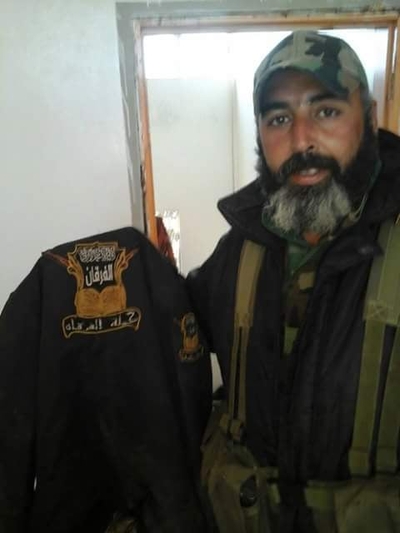 Ala' posing with gear captured from the al-Furqan Brigades, a rebel group that operated in southern Syria.