Various military formations in Syria occasionally post recruitment advertisements on social media. One recent case is that of Saraya al-Ra'ad of the Iranian-backed Local Defence Forces. The announcement was posted recently via Facebook, offering a WhatsApp number for contact.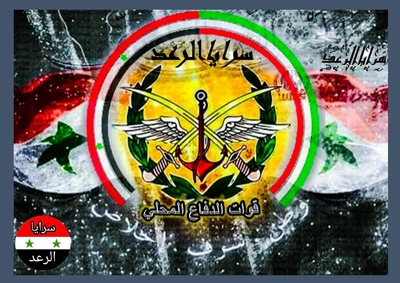 I contacted this number and it turns out that the terms of recruitment are as follows:
- Taswiyat al-wad' ('regularisation of status') for those who have evaded the draft and deserted and are wanted for reserve service. There are also contracts for civilians.
- Salary of 100,000 Syrian pounds per month, with food expenses on the shoulder of the formation.
- Transportation via 'military accommodation pullmans' (i.e. coaches for carrying military personnel).
- Routine work for holding ground in Hama or Palmyra or other places, and sometimes there will be combat assignments.
. The WhatsApp contact number is: +963 936 417 756.