Previously I have conducted interviews on some of the foreign communities in Syria. In this interview with Hussein al-Asadi (an Iraqi photographer who lives in the Damasacus area and has been living there since birth), we discussed the current Iraqi community in Syria on the general level. This interview was conducted on 1 November 2020. Any parenthetical insertions in square brackets are my own.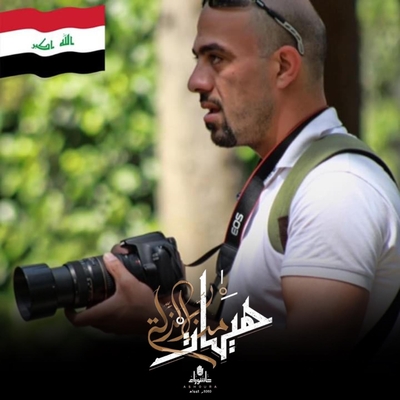 Q: When did the Iraqis start coming to Syria in this era and for what reasons? In what areas do the Iraqis live currently?
A: From the beginning of Saddam's taking of rule and his pursuit of the sons of Iraq in a number of matters during the time of his rule (of course it was political refuge). The largest of the residential areas for the Iraqis in Syria is the al-Sayyida Zainab area.
After the fall of the regime, many of the Iraqis came to Syria for the purpose of residence and later the reasons became numerous and each according to his own possibility with regards to the area of residence. There are people in al-Mazza and people in Yafour and people who settled in Jaramana and among them in al-Sayyida [Zainab]. The cheapest place in Damascus more or less is the al-Sayyida Zainab area.
Q: Have many of the Iraqis left Syria because of the war? Have many of them returned to their original country?
A: Yes many of them in particular of those who have real estate or work, and there are people who have not been able to bear the war situation and have returned in fear of their families. Note that they have no residence or place of refuge in their original country.
Q: Have any Iraqis come to Syria for the purpose of residence since the beginning of the war?
A: I don't think so.
Q: How would you assess the current situation in the country and living situation especially with the rise of prices and the Western sanctions on Syria?
A: Very bad.
Q: Have any Iraqis received Syrian nationality?
A: I think the Syrian nationality is among the impossible things. only a few of the top men and families of the prior Ba'ath [regime] obtain Syrian identity cards, like the Palestinians, with it written over the personal photo: 'Iraqi in nationality.'