On multiple occasions I have written brief summaries of the lives of fighters of the formations of the Iranian-backed Local Defence Forces. Below I present the life of Mazen Mahmoud al-Sabbagh of the 313 Force. I had intended to write this at the time of his death but was busy with other work.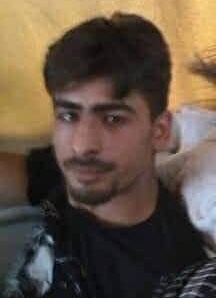 He was from the al-Midan area in Damascus and was born on 24 March 1996. He was married and had one daughter. At the time of his death he was of the inhabitants of the locality of Yalda in the Damascus area. He was affiliated with the formations of Iran's Islamic Revolutionary Guard Corps (IRGC) since 2015. He was initially in Battalion 104 but later joined the 313 Force.
He participated in battles in the following areas:
- Deraa (al-Sheikh Maskeen and Deraa al-Manshiya)
- al-Quneitra (Mazari' al-Amal in the north Quneitra countryside)
- Aleppo (Khanaser and Sheikh Hilal)
- North Hama countryside
- East Ghouta (Harasta al-Qantara)
- Homs desert (Palmyra, T4 and Tanf)
- Deir al-Zor
- Latakia countryside (Kibbana)
He was wounded in Deraa al-Manshiya, and he was finally killed in Khan Touman in Aleppo countryside in February 2020, as part of the wider offensive by the Syrian government and its allies on Idlib and its environs. This was during the same period that al-Hajj Asghar of the IRGC was killed on the same front.