I have previously covered beekeeping and honey production in the al-Qardaha area in Latakia. Below is a brief interview I conducted today with an outlet selling locally-produced honey in the locality of al-Karak al-Sharqi in east Deraa countryside. The seller of the honey lives in al-Karak al-Sharqi. However, the honey itself is produced by a beekeeper who is a relative of the seller and lives in the Yarmouk Basin locality of Nafi'a in west Deraa countryside. The extended statement produced below is in response to questions I asked about types of honey for sale and how prices have been impacted by the rise of the price of the dollar, as well as challenges facing honey production and maintenance of bees. Any parenthetical insertions in square brackets are my own.
For those interested in further inquiry and possible purchase of honey: contact +963 993 015 990 (WhatsApp only).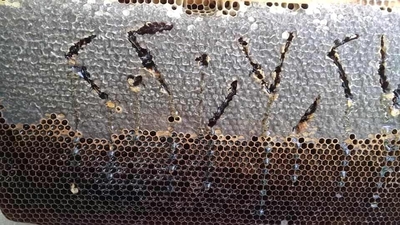 The production of honey now has become light from the past year for a number of reasons: now there is no moving out to Quneitra province, al-Sham [Damascus] or Deraa.
Types of sale [of honey]:
There is the thistle, and there is the anise that the inhabitants of the locality of Kanaker exploit. And there is the centaurea that the inhabitants of the locality of Ghabaghab exploit.
The prices this year are much cheaper than last year because no one is purchasing because people no longer have money like before. Of course the price of the dollar has had a great impact. The price of the free wooden box was last year 13,000 Syrian pounds. As for now, it is 45,000 Syrian pounds. And also the kilo of wax: we used to buy it last year for 2500 Syrian pounds, today its cost is 11,000 Syrian pounds.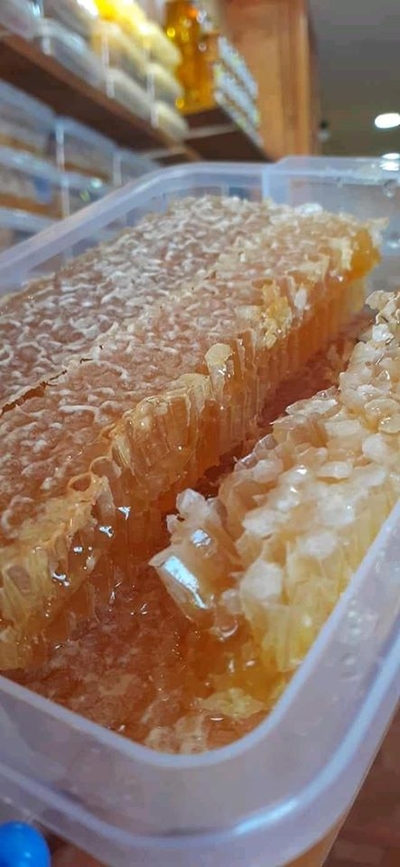 The types of honey available now: anise honey and thistle honey.
The challenges that face us above all are theft of bees. There has been theft of bees in an unnatural sense. Wherever we have been placing the apiary, we have been placing with it guards, and even the guards sometimes assail it and they steal the bees. That has happened more than once.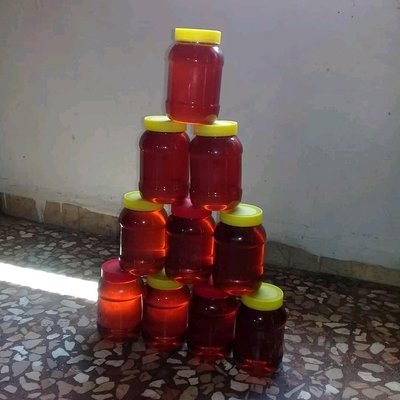 There have been many problems now facing the bees. For example the medicines: for example there is no medicine for the bees or because of the expensiveness of the dollar, it is no longer available.
We have been bringing from Lebanon the pack of Eiffel vitamin at $14. Now the prices are very expensive. The apiary is composed of 60 hives. We want two packs every two months. There are many problems facing the bees because of the situation.