Albukamal is a town in eastern Deir az-Zor province on the border with Iraq. It was previously controlled by the Islamic State and was then liberated by the forces of the Syrian government and its allies in 2017. Some of the main tribes in the town of Albukamal and its environs are:
. Karabila
. Aniyah
. Rawiyah
. al-Akeidat
. al-Hassoun
To talk more about the current situation in Albukamal, I interviewed a person from the area on 4 May 2020. This interview is slightly edited and condensed for clarity. Any parenthetical insertions in square brackets are my own.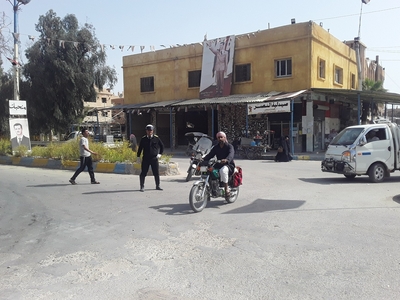 Q: What is the number of inhabitants in Albukamal currently?
A: Inside the town more than 100,000. The services of water, electricity and connections are available. The security situation is secure and the civilians reassured. The markets' activity is very good. Services of court and civil registers are available.
Q: For how many hours does the national grid electricity come each day currently?
A: It was cut off only one hour only. After a fault of the turbine in the Euphrates Dam it has become two [hours] cut off , four [hours] connection. It has been this situation for five days.
Q: But the water is always available in the homes?
A: The water situation in some of the neighbourhoods is not appropriate, because the water pumpers have not yet operated on the national grid electricity. They are still on generators.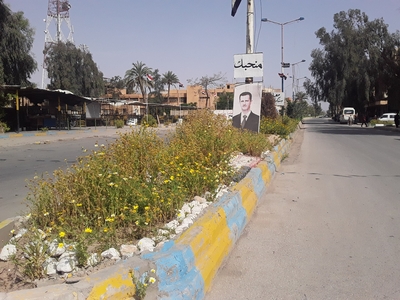 Q: What are the most important accomplishments of the municipal office in terms of reconstruction since the liberation?
A: Repairing the roads, renovating the al-Hayat bridge, renovating the Presidential square, and the square of victory, cleaning the neighbourhoods of rubble. The work of the municipal office is very good and not excellent.
Q: Have the friends [foreign allies of Syrian government] participated in reconstruction and aiding the people?
A: The friends had a role in the beginning of the liberation. They had a role in returning the people, and they had a role in protecting the properties, and they had a role in offering food and water to the people. And when the municipal office and specialised institutions returned, their work stopped. But they had a big role.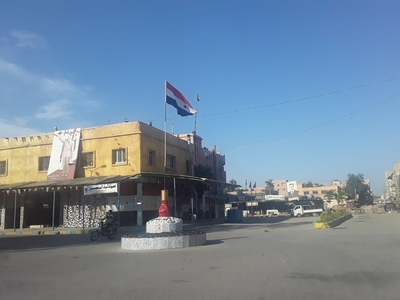 Q: How is the security situation currently? Are there problems because of the Dawa'esh [Islamic State guys]?
A: The security situation inside the town is very good. There are no problems, but in some of the badiya of al-Duwair, al-Jawla, al-Sukhna and Ma'zilah there are some of the remnants of Da'esh.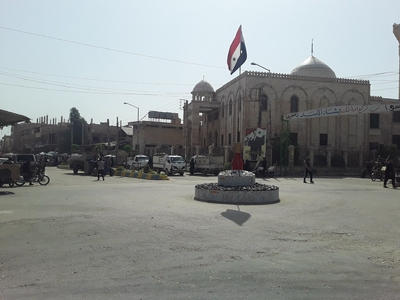 Q: What are the most important challenges currently in terms of services and the humanitarian situation?
A: The humanitarian situation: the people need aid because of the lack of work opportunities. The services require from the water administration very good work to connect the water to all the neighbourhood. The people of the countryside complain of lack of arrival of electricity. The area needs support from services.