Recently news came out regarding the death of Muhammad Makawi, a military commander from the ranks of the Local Defence Forces, such that even pro-opposition sites like Orient News reported on the matter. Who was he exactly? I provide some details of his life below.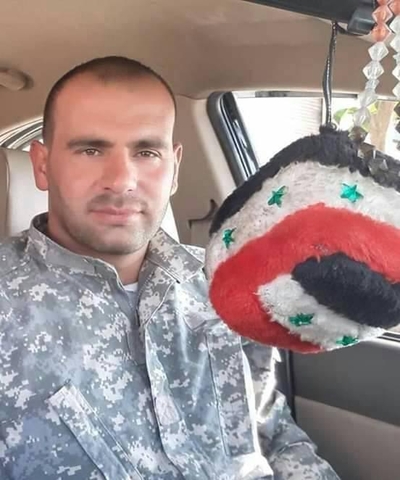 His full name was Muhammad Ahmad Makawi and he was 36 years old at the time of his death. Though his parents originated from the north Hama locality of al-Latamina, he was born in Qamhana, which is also in north Hama and has offered hundreds of 'martyrs' during the war. He was raised in Qamhana and he became involved with the forces of the asdiqa' ('friends'- Iranian-backed forces) organized in the base of Brigade 47 in Hama from the beginning of their formation. He became an exceptionally trusted and respected figure among the hujjaj and on account of his reputation he became of those relied upon for organizing the battles and field participation for forces based at Brigade 47. He became the field commander for the Dhu al-Fiqar contingent based out of Qamhana and working within Brigade 47. Makawi had a role in supervising the military points and administration of the battles. He participated in battles throughout Syria and was wounded a number of times.
A year ago, he received a position of command within Fawj al-Imam al-Sajjad within the rubric of Quwat al-Shamal- 'Forces of the North', which was separated from Brigade 47 and is currently based out of Ithiriya. He remained in this position until he died on 13 April 2020, as a result of an IED attack in the Palmyra countryside (that is, in the area between Palmyra and Ithiriya). At the time of his death he was with al-Hajj Sadiq of Iran's Islamic Revolutionary Guard Corps though al-Hajj Sadiq survived, and he was on an an assignment to define security points to transport personnel to them and to strengthen new points.