On this blog I like to document for historical purposes the lives of individual fighters who have died during the war in Syria. This post concerns the life of one Hassan Adnan Masto, who was a fighter of the ranks of the Hezbollah-affiliated Quwat al-Ridha, which is named after Imam Ali al-Ridha.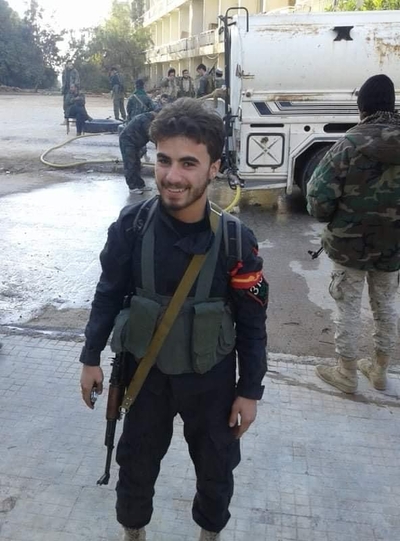 He was born on 17 May 1997 CE in Homs and was brought up there. He completed education up to the lower secondary level ('idadi). He was known among the people of his area for his observance of prayer and fasting, as well as performing works of charity and good manners. He joined the Hezbollah-affiliated formations of Quwat al-Ridha in Homs in 2015 out of a desire to defend his country. He participated in a number of battles in the following areas:
- Homs
- Aleppo
- Palmyra
- Areas of Homs countryside
He was not wounded in any of these battles, but he was killed on 15 June 2017 CE in the al-Arak field area east of Palmyra while fighting the Islamic State.