(Editor's introduction: Aymenn Jawad Al-Tamimi):
Though I have long worked within the realm of think-tank research and analysis, DC has always struck me as a very foreign place as I have never lived there and have not been able to visit for more than four and a half years. It is also the place about which I have seen most disparagement in terms of the quality of analysis, research, discourse and work environment. These criticisms frequently come from people who work inside DC! It is as if those things are inversely proportional to the number of think-tanks and research organizations.
In this guest post for my site, a close friend of mine who worked as a federal employee in the DC area and now works outside the United States shares her accounts of what life was like in DC. She is the same friend who previously wrote on her experiences with Tariq Ramadan. I would be most curious to hear what people in DC in particular make of this article. Do the depictions of life in DC here resonate with you?
----------------------------------------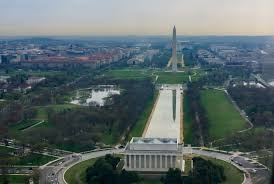 By Anonymous
Has anyone else noticed how every Washingtonian professional acts like a whipper snapper and believes that it is perfectly socially acceptable (or expected) to be pompous? To be sure, I understand DC's importance as the capital of the world's superpower and its relevance to policymaking. I also recognize the attractive aspects of the city, such as the tourist attractions, the museums, and the diversity of the people from all walks of life.
But unfortunately it's the only city where people initiate the small talk with the question "who do you work for?"- something that became apparent to me during my time there. It is a city where every single professional walks around thinking that he or she is the most crucial and important figure in his or her field and that the world's well-being depends upon him or her. Despite the fact that DC is considered a blue city politically and serves as a base for many movements and think-tanks espousing progressive ideals of social justice, you can sense a social hierarchy in accordance with the organizational position you hold, your educational attainment, the university from which you graduated, your résumé and even your level of security clearance granted by the government.
I appreciate ambitious and goal-oriented people, but there is a line between healthy ambition and the pathological egotism that made this city so unattractive to me. Indeed, I was one of them - a Washingtonian young 'professional' who was quite a successful federal employee, but being part of that scene was too overwhelming for me.
That phenomenon of narcissism could not have been more visible than in the DC world of dating. You have to match your partner's accomplishments to consider him or her as a date. The worst part of it is that no matter how empty and miserable that person's love life is, he or she still projects a false image of happiness and satisfaction with his or her status.
Among the most representative of the problems underlying DC professionals are the think tank employees with fancy job titles and 'fellowships', often named in honor of the think-tank donors who exert much influence over the agendas of the think-tanks and what their fellows can and cannot say. They portray themselves as the world's leading subject matter experts and analysts, frequently engaging in the distasteful behavior of 'name-dropping': that is, boasting of having meetings with various officials as proof of one's extensive connections and supposed insight.
Even then though, you often sense a feeling of inadequacy and humiliation within the analysts who cannot obtain certain pieces of information from officials because they lack the security clearances. Nothing is harsher on the ears of an 'expert' than an official saying- with a sense of higher status mixed in with arrogance- that information cannot be disclosed to him or her for security reasons. The think-tank fellows also hold frequent 'panels' on their subject matters but in reality these often consist of little more than pontificating that barely goes beyond the headlines and talking points one can read in the daily newspapers. Of course, those fellows cannot forget the importance of their designer jackets and suits when they show up at the events, as though the outward presentation compensates for the lack of substance to their words.
But just as the phenomenon of DC narcissism is most visible in the dating world, so also the most repulsive aspects of the behavior of think-tank fellows come to light when they try to lure women into grossly underpaid 'research assistant' and 'intern' positions, partly driven by sexual motivation. More generally they also seek to exploit the labors of their junior researchers and present them as their own hard work and research findings in order to boost their egos and maintain their masks of respectability.
I understand that there is no such thing as a perfect city but I wish DC's flaws were something besides the obsession with social status. It was partly for these reasons that I ended up leaving DC and now work abroad. It's been more than three years since I left and I certainly do not regret it.