Anah is a town in western Anbar that fell into the hands of the Islamic State in 2014 and was then retaken by Iraqi forces in 2017. The main tribes of Anah are:
- Dalah Ali
- al-Kahli
- al-Jubur
- al-Obaidi
- al-Mashahada
- al-Marasama
- al-Sada
- al-Mahamada
- al-Jumailat
Like other localities in Anbar, Anah has a local Hashd Sha'abi force that works with the Iraqi army. On 28 March 2020 I interviewed Ahmad Hani Muhammad Abd al-Hamid al-Marsumi, commander of the Hashd of Anah. Any parenthetical insertions in square brackets are my own.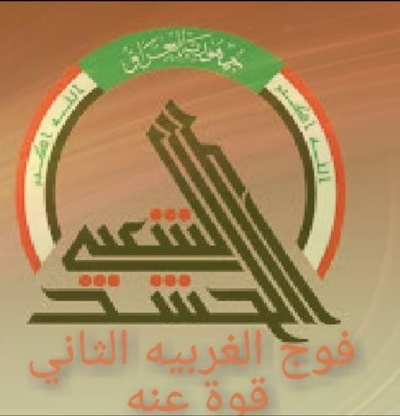 Q: When was the Hashd of Anah formed? And in which area was it formed?
A: When the criminal gangs entered, it was [initially] formed without a salary, specifically the ninth month of 2014. And we fought in an unofficial sense with the tribes of Haditha, and after that the names were registered and we entered the ranks of the Hashd Sha'abi in an official sense. And we participated in the battles of the town of al-Khasfa and al-Zawiya and al-Sakra, and we concentrated in al-Sakra for a year and then we were mobilization to liberate our town Anah. And we participated in the battle to liberate Rawa and the the villages lying on the route leading to the town of al-Qa'im up to the Iraqi borders [with Syria]. And we are not affiliated with any political faction.
Q: What is the number of martyrs of the Hashd of Anah? And do you work with the Jazeera operations command of the Iraqi army? And what are the responsibilities of the Hashd of Anah currently?
A: One martyr. Yes, we work with the Jazeera operations command in activities only. Our responsibilities currently are concentration in and defending the town in the event that any terrorist attacks occur.
Q: Do you have a brigade number or regiment number? How do you assess the security and services situation in Anah?
A: [We are] the second regiment of the Hashd of the Western Region. From the security angle [the situation] is very good, praise be to God. As for the services angle, it is stable and there is considerable construction as well as development in infrastructure. We are lacking job opportunities for the graduate youth.