Previously I documented the Lulu Wal Marjaan nursery in Idlib and the involvement of a muhajira in the project alongside Syrian staff. There is a similar project called the Dar al-'Ilm ('House of Knowledge'), which functions as a nursery and preschool. Yesterday I interviewed Maseeha, a muhajira originally from South Africa. She is currently in northwest Syria and involved in the Dar al-'Ilm nursery. Any parenthetical insertions in square brackets are my own.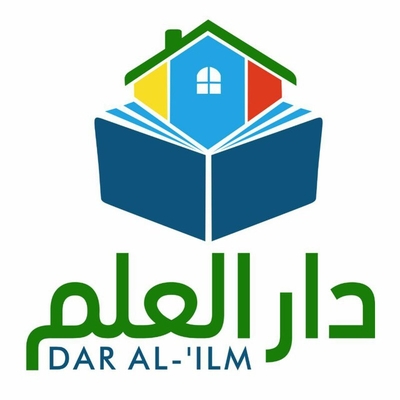 Q: Can you tell me a little about yourself? Where you are from, when did you come to al-Sham [Syria] and why did you come to al-Sham? Why did you make hijra [migration] and in which areas have you moved about?
A: My name is Maseeha Saloojee. I'm originally from South Africa and made hijrah to Sham in January 2015. I've moved between a few villages in Idlib, including Atmeh, Qah, Idlib city and Darkush.
I completed 'Ilm Al-Shari'ah [knowledge of Shari'a] and Hifdhul Quran [memorization of the Qur'an] in South Africa, after which I taught there for two years. During my teaching years, a group of Syrian 'ulama [scholars] visited the school and spoke about the need for education here. It hit me hard as Syria used to be a place known for its excessive knowledge. Shortly thereafter I made the decision to move here, gave in my resignation at the school and left Alhamdulillah [praise be to God].
Q: Could you tell me a little about the nursery project you are running? When was it set up? With whom do you work? Do you get any funding for the project? Where is it located? How many children? And what do you offer the children who come to the nursery? Do the families of the children have to pay or it's provided for them for free?
A: The project started out as a nursery for ages 3-5 years old in March 2019. In September 2019, we added on three additional classes, 2 of which are primary school, so it has now become a joint nursery-preschool. The name is Dar Al-'Ilm and its set up near to Darkush, catering to students from 9 surrounding villages.
The project was started by my husband, another couple and myself. It caters to both Syrian and foreign students in the hope of bridging the gap amongst the nations.
It consists of both Islamic and Academic education, giving equal time and importance to both. As an Islamic graduate, it is very obvious to me how important that aspect is, but together with that, Syria desperately needs the presence of professional staff, such as doctors, lawyers, etc, therefore, we focus equally on both aspects.
Alhamdulillah, we have donors in South Africa who have been very instrumental in helping us set up this project. We are reliant on outside help as many families are extremely poor and therefore cannot afford to pay any fee.
The project itself was started in this area for students whose families cannot afford to move to more expensive areas such as Idlib city or Atmeh etc. However, we do take a minimal fee in order for the families to value what they are getting, as we had done a similar project for free in the past with the result that it would be taken very lightly. There are, however, families who are unable to pay and as such, we make exceptions for them.
We currently have around 90-100 students Alhamdulillah.
Q: Could you talk a little about the situation where you are in terms of electricity, water and public services? So the electricity for example is it coming from solar panels or do you have generator-provided electricity? Also, the water: is there running water in the facilities that you have? Also could you talk a little about the prices of goods in the area you are in because of the rise of the price of the dollar?
A: With regards to electricity and water, there is of course a shortage thereof. Alhamdulillah, when we started the nursery, a donor offered to pay for the expenses of a well being set up and as such, this takes care of any water problem at our school.
As for electricity, we have solar panels and a generator. We mostly rely on the solar panels, but on extremely cloudy days, we have had to sometimes use the generator.
We also have a transport system for the school. The system has been to pay a driver (someone who usually does taxi services but whom we trust), to do the service for our school. However, as you can imagine, the expenses have been really heavy, as the school is central to 9 areas, which required three vehicles, each travelling about 40 minutes. When the Syrian pound dropped, we had to pay the drivers almost double the previously agreed upon price.
Alhamdulillah, recently a donor managed to send funds for a vehicle and we have purchased a bus which should be effective from next month as a replacement for two of the previous vehicles which will cut the transport cost a lot InshaAllah [God willing].
Q: What do you see as the future of the northwest region especially after the recent Russian-Turkish agreement? And do you have a message for the Ummah [global Muslim community] and how can the Ummah support your project?
A: Unfortunately, for any agreement to be successful, all parties have to be willing to cooperate. The problem with the Turkey-Russian meetings, is that any deal made between them cannot include the mujahideen and the Syrian regime. Unless all four parties sit down together and talk, there will always be someone unhappy with what was decided.
I don't know what will become of this situation...I don't really see an end to the war anytime soon, Allahu a'lam [God knows best].
What the ummah can do to help is to make dua [prayer] for the people here at the very least. Dua, when sincere, is the weapon of a believer. More than that, of course, aid is greatly needed. My husband and I also run a charity here so one of the main projects we are working on now is housing for the refugees...there just never seems to be enough. The influx of refugees never stops and the camps get fuller. Another project we're working on is Ramadhaan foodpacks and suhoor/iftaar. Any aid in this regard would be greatly appreciated. As for our school...any funding to support us would be a huge help. May Allah reward anyone with the intention to donate.