The frontlines west of Aleppo city have seen intense fighting in recent days as Syrian government forces aim to reclaim more and more territory within the insurgent-held northwest areas of Idlib and its environs. Formations of the Iranian-backed Local Defence Forces are participating on the frontlines west of Aleppo city, including the 313 Force, which had earlier fought on the Latakia front. Recently, a fighter of the 313 Force was killed during clashes in the battle for Khan Touman. His name is Farid Khattab, whose life I document briefly below.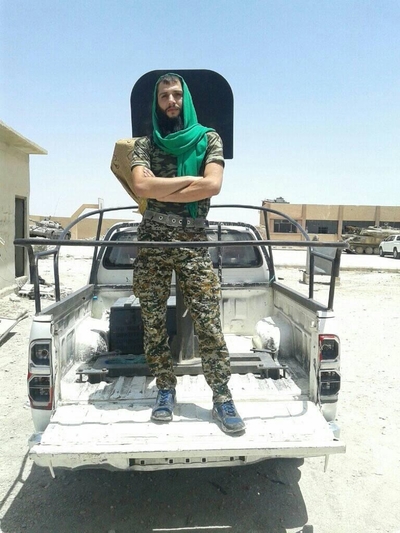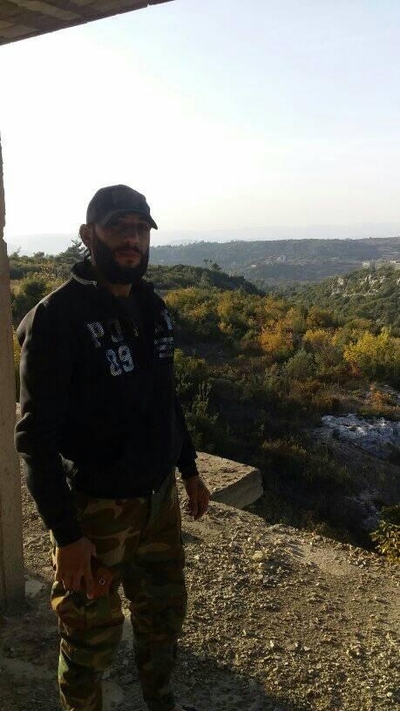 His full name is Farid Abd al-Ghaffar Khattab, born in 1993 in the locality of Jabab in Deraa province. He had been a fighter since 2012 and had been working with Iran's Islamic Revolutionary Guard Corps since 2014. He participated in battles in a number of areas, including:
- Quneitra
- Hama (Jabal Zain al-Abideen)
- al-Dumayr
- al-Tanaf
- Palmyra
- T2 pumping station
- T4 pumping station
- Deir az-Zor
- Albukamal
- Ma'izila (in Deir az-Zor province)
- Latakia (Kabani).
And finally the Khan Touman, Tel Eis and Khalasa front to the west of Aleppo city. His speciality was in the use of machine guns and a year ago approximately he returned to the ranks of infantry assault forces.