The Syrian civil war has seen the rise of a number of auxiliary forces for the Syrian army. In this post I will focus on the interesting case of Katibat al-Shaheed Samir Rahal (The Martyr Samir Rahal Battalion), which is based in the locality of Qara in the west Qalamoun region near the border with Lebanon.
As the group's name suggests, it is named for Samir Rahal, who died in a highly sensitive operation whose precise details cannot be disclosed. The battalion's formation was officially declared in 2014, with some 400 fighters in its ranks. Hezbollah was responsible for the initial organization and training of the battalion.
The battalion has fought in a wide range of areas, including:
- The Qalamoun mountains (e.g. Qara, Jarajeer, al-Mushrifa)
- The July-August 2017 offensive against Islamic State and other insurgents that led to the full recapture of the west Qalamoun area.
- al-Zabadani
- al-Dukhaniya
- al-Dumayr
- Homs desert (Mahassa, Muheen, Palmyra, al-Sukhna)
- Deir az-Zor and Albukamal
- Aleppo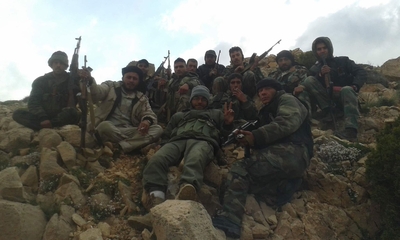 Members of Katibat al-Shaheed Samir Rahal.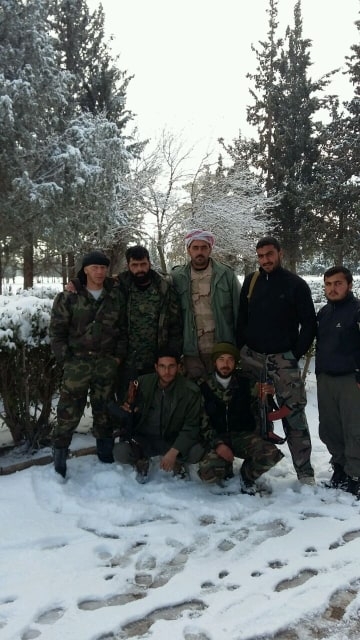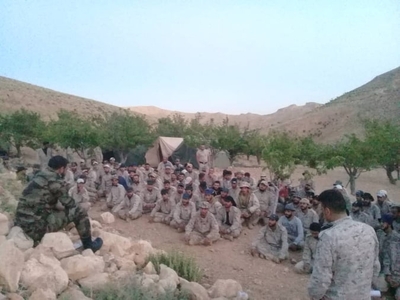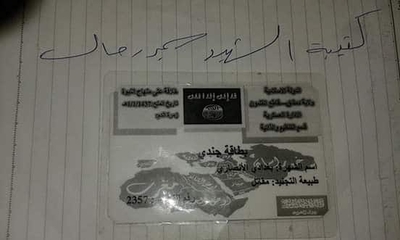 Islamic State documents and cards were captured by Katibat al-Shaheed Samir Rahal during the July-August 2017 west Qalamoun offensive.
From these operations, the group had three 'martyrs' in Albukamal and 25 wounded, one 'martyr' in Deir az-Zor and one 'martyr' in the Qalamoun mountains.
At present, the battalion, led by Muhammad Samir Rahal, is officially affiliated with the 1st Division of the Syrian army. This affiliation means that members of the battalion are on the registers of this division.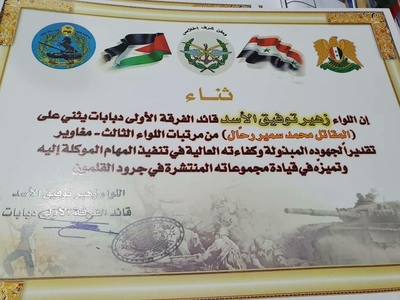 Commendation from Zuhair Tawfiq al-Assad- the commander of the Syrian army's 1st Division (Tanks)- to Muhammad Samir Rahal: "From the ranks of 3rd Brigade- Commandos, in view of the efforts he has made and his high levels of competency in implementing the assignments entrusted to him, as well as his distinction in leading his contingents spread in Jaroud al-Qalamoun."
However, the group continues to work in assignments with the resistance and the asdiqa' (i.e. Hezbollah and the Iranians). Right now, members of the group are undergoing further training while also strengthening some security points in the west Qalamoun region. The battalion also participated in recent demonstrations in Nabk in support of the Syrian army.
In short, the case of Katibat al-Shaheed Samir Rahal illustrates how relations between the Syrian army on the one hand and the resistance and asdiqa' on the other hand have not only been confined to the framework of the Local Defence Forces.