The Tiger Forces led by Suhail al-Hassan and affiliated with the Air Intelligence consists of a number of groups. One of them is the Fawj al-Shawaheen ("Shawaheen Regiment"), which serves as 'Special Assignments Forces' within the Tiger Forces. The group is currently participating in the Syrian government's military campaign in the northwest of the country (Idlib and its environs), in which the Tiger Forces is playing a leading role.
To learn more about Fawj al-Shawaheen and its role in the current operations, I conducted an interview with its media office on 31 July 2019.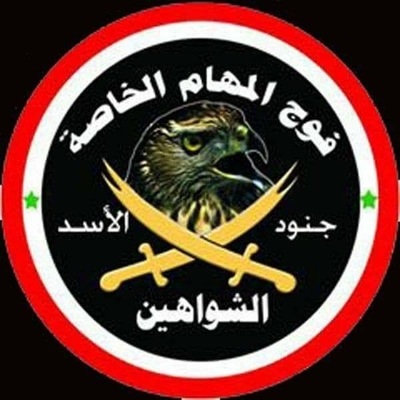 Q: When was Fawj al-Shawaheen formed and in which area was it formed? In which battles has it fought and how many martyrs has it offered?
A: Fawj al-Shawaheen is an auxiliary regiment for the Syrian Arab Army formed at the beginning of the crisis in the province of Homs in order to defend and protect the one Syrian homeland. It has participated in battles in a number of areas of which the latest were the battles of the liberation of al-Ghouta and the battles of the liberation of the countryside of Hama and Idlib. It has offered many martyrs, among them leaders of contingents in the regiment.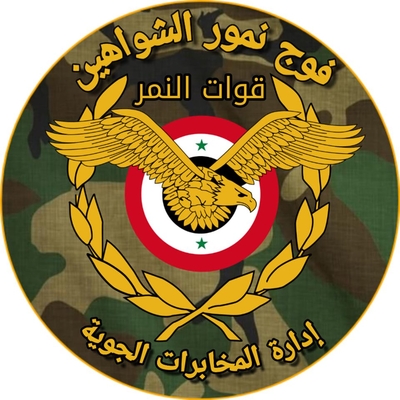 Q: Currently on which fronts do you operate?
A: Today the regiment continues its work under the leadership of the mujahid Saqr Suleiman Shaheen in the areas of Latakia countryside and Hama countryside to liberate them from the filth of terrorism and restore Idlib province to the embrace of the one homeland.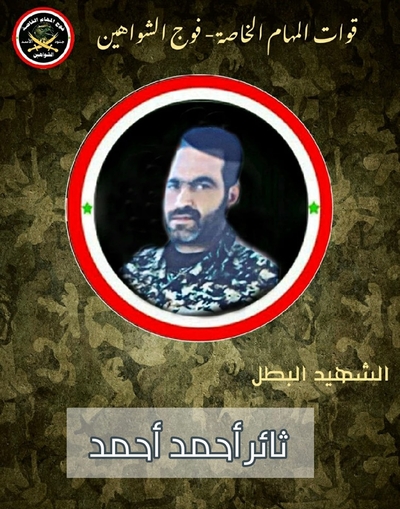 A fighter of Fawj al-Shawaheen's second battalion (The Abu Zainab Battalion) who was killed on the Idlib battle fronts in May 2019.
Q: How do you assess the course of the battles in the areas of Idlib and its environs currently? Is the fighting difficult?
A: The battles of Idlib are battles which are not easy because of the gathering of many of the terrorists fortified for a long time, and most of them are foreigners of different nationalities, trained and prepared for this type of battles. But the battles today like all the battles of Syria are for the advantage of the Syrian Arab Army and the wheel of liberation will begin to accelerate in the coming days until we are finished with the last terrorist found on the land and Syria will return liberated under the leadership of the resisting leader Bashar al-Assad (God protect him and guide him).