As noted previously, the Berri clan has been well-known in Aleppo for its support for the Syrian government from the outset. There is also a brigade whose origins lie in the Berri clan: Liwa al-Shaheed Ali Zain al-Abideen Berri. The formation is affiliated with the Local Defence Forces.
On 1 August 2019 I conducted a brief interview with Muhammad Jasim Berri. He is a member of the Berri clan and he is commander of the Special Forces Battalion in Liwa al-Shaheed Ali Zain al-Abideen Berri. Any parenthetical insertions in square brackets are my own.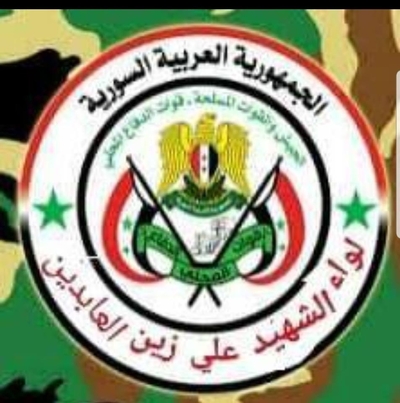 Q: When did you bear arms for the first time against the terrorists and for what reasons?
A: The first time I bore arms was 1 November 2012. The reason: to defend the homeland.
Q: Were you with Liwa al-Shaheed Ali Zain al-Abideen Berri from the beginning?
A: Yes, I was [with it] from the beginning.
Q: Who was responsible for your training?
A: In the beginning, Syrian officers. Later, commanders in Hezbollah and commanders in the Iranian Revolutionary Guard.
Q: In which battles have you participated?
A: I have participated in south Aleppo countryside, the north countryside and the east countryside. I have also participated in the battles of Palmyra and Deir az-Zor.
Q: Were you wounded?
A: No.
Q: Where do you fight currently?
A: In north Aleppo countryside against the Turkish Liwa al-Sultan Murad and Liwa Dir' al-Furat supported by the Turkish army.
Q: How do you assess matters today?
A: Matters are very good for the interest of the Syrian Arab Army.