Continuing in the series on units of the Local Defence Forces, I now turn to Fawj Tha'ir Allah ("The Revenge of God Regiment"), about which no information otherwise exists in the open source realm.
Fawj Tha'ir Allah, which works directly with Iran's Islamic Revolutionary Guard Corps (IRGC) and is affiliated with the Muhammad Rasul Allah Division of the Local Defence Forces, was formed around 3 years ago. The regiment is affiliated with the Aleppo Local Defence Forces sector headed by Sayyid Salman of the IRGC. The regiment's speciality is 'special assignments' (Arabic: maham khasa) in the form of assault operations. Its most notable engagements have been in Aleppo province, including south, west and north Aleppo countryside areas. For example, in the west Aleppo countryside, the regiment participated in the recapture of the Madrasat al-Hikma in summer 2016, while engaging in a number of clashes with the insurgents in the area and fending off their attacks. This resulted in a number of 'martyrs' and wounded for Fawj Tha'ir Allah. The group also had a role in securing the Khanasir-Ithriya road against the Islamic State. This road has served as a crucial route to Aleppo city.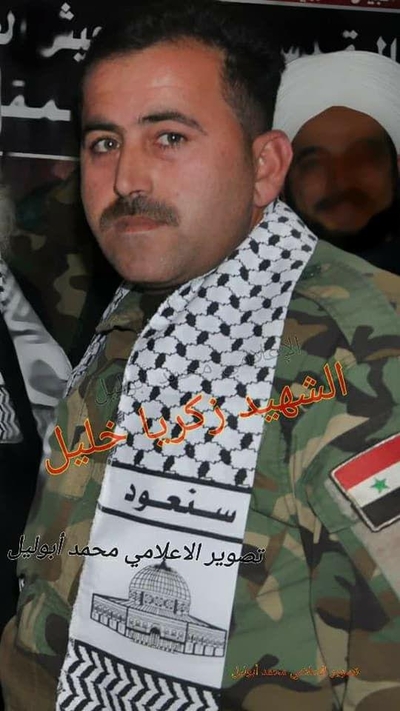 Zakariya al-Khalil, who served as leader of a battalion affiliated with Fawj Tha'ir Allah and played an important role in recovering the Madrasat al-Hikma. Zakariya was killed on 31 July 2016.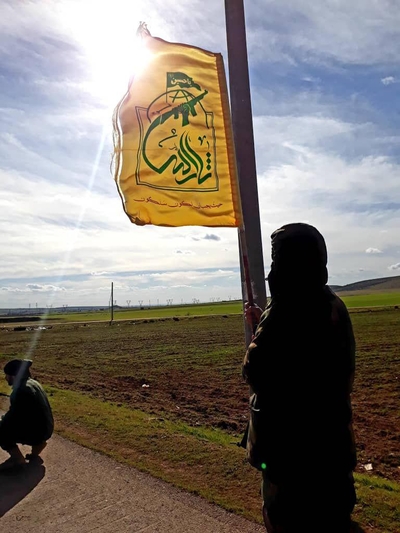 Fawj Tha'ir Allah flag.
In total, Fawj Tha'ir Allah has more than 50 'martyrs' and many wounded. A large number of its fighters come from the Idlib Shi'i villages of al-Fou'a and Kafariya, which have been evacuated of all their original inhabitants. There are continual combat training courses for members of the regiment and the regiment has a complete staff of advisers and trainers in different specialities. The leaders of the battalions and squadrons in the regiment have expertise in planning, reconnaissance, ambushes etc. and have participated in many battles and clashes.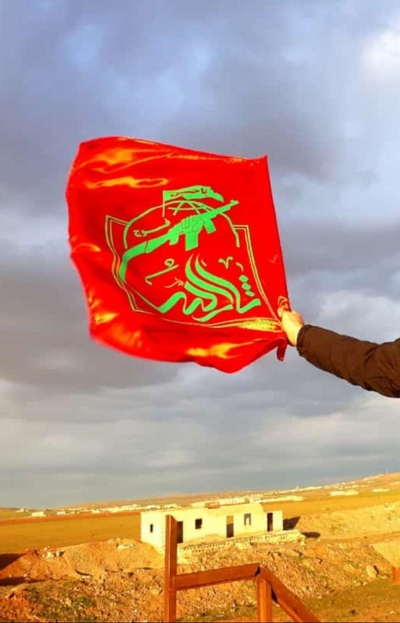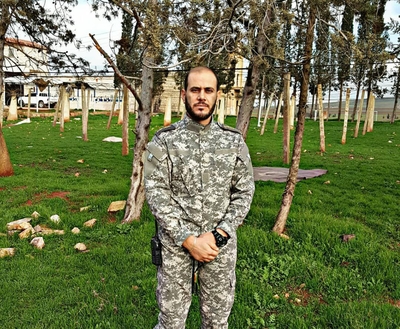 Abu Hassan Shadad.
The leader of the Special Assignments Battalion in the regiment is one Abu Hassan Shadad, who has escaped from death more than 10 times. He is well-known for his skills of confrontation in battle, observation, photography and use of computers, defining enemy targets with precision.