Bayt Tayma is a locality in the Jabal al-Sheikh region of Damascus countryside. The locality entered into a reconciliation agreement with the Syrian government in January 2017. To learn more about the current situation in Bayt Tayma as part of my wider series on ordinary life in various places in Syria, I interviewed a person from the locality on 14 July 2019. The interview is edited somewhat for clarity. Any parenthetical insertions in square brackets are my own.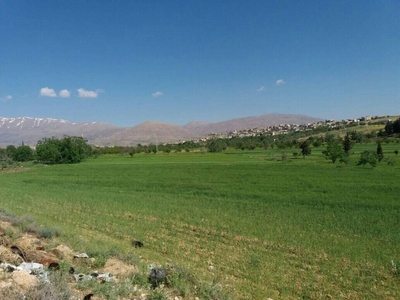 Q: Can you tell me a little about Bayt Tayma generally? The number of inhabitants and the biggest families in it?
A: The number of inhabitants is around 6000 and the biggest families are Idrees and Ghayadh.
Q: How is life generally? Has life improved since the reconciliations? How is the security situation?
A: The security situation is very good and especially after the reconciliations. More or less there has been no security problem after the reconciliation.
Q: Does national grid electricity come to Bayt Tayma? How many hours does it come at the moment?
A: Regarding electricity, [there is] rationing of 3 by 3 [hours: i.e. alternation between running of electricity and cut-off], and in the coming days the electricity situation will be a little better.
Q: Does regular water come to all the houses in the locality?
A: Water is available more or less for all the locality.
Q: It is from the state network right?
A: Yes.
Q: Is it always available?
A: It becomes a little less at the end of the summer, meaning the citizens need a second source like tanks [saharij] but the state source remains available approximately once each week.
Q: Any building and development projects in the locality recently?
A: There are no development projects.
Q: And the municipal office services (e.g. cleaning) are very good?
A: The municipal office has generally worked on some things but there are things they are not working on. The situation of the sewage networks in the locality is bad. They are mostly 'blocked and overflowing' but generally the municipal office is operating.
Q: The number of martyrs of the locality from the ranks of the army and armed forces?
A: The number of martyrs is around 15 martyrs.
Q: The main challenges the locality is facing? For example has the gas and gasoline crisis impacted life in the locality?
A: Regarding the challenges here, the people in general are poor. The crises of gas, gasoline and diesel have greatly impacted the citizens. You can also say that the locality needs to dig a well supporting the main network and also to resolve the sewage problem.