In addition to the major factions of the Hashd Sha'abi Commission that are identified through brigade numbers, there are also 'directorates' for some specialized units. Officially speaking, these specialized units are affiliated with the Hashd Sha'abi Commission and are not supposed to be tied to a particular faction within the commission.
One of the specialist teams is the Missiles Directorate (Mudiriyat al-Sawarikh), originally known as the Missiles Battalion (Katibat al-Sawarikh). Its origins actually lie in Kata'ib Hezbollah. On 8 June 2019, I interviewed a media guy for the Directorate. The interview is below. Any parenthetical insertions in square brackets are my own.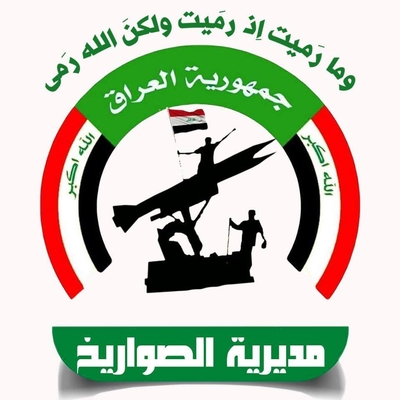 Q: When was the directorate formed?
A: Its formation came about by order of al-Hajj Abu Mahdi al-Mohandis: 15 November 2015. It has participated in numerous battles, beginning with Fallujah up to Zummar, Mosul, al-Khalidiya, Baiji, and many [other places]. And currently it holds the border line in al-Qa'im.
Q: And its name at first was the Missiles Battalion right?
A: Yes. And now we wish to make it a complete directorate and work is being undertaken with the leadership to complete its roof and include fighters whose work specializes in the missiles aspect, so that it can become the Hashd's directorate that includes all types of missiles.
Q: The members of the Missiles Directorate are from different factions? Or most of them are originally from the Badr Organization, for example?
A: The directorate is affiliated with Kata'ib Hezbollah. There are future plans to make it a complete organization like other directorates and including the different factions.
Q: How many martyrs has the directorate offered?
A: 4 martyrs.
Q: Most of the missiles are of local manufacturing?
A: Most of the missiles are locally manufactured, and [there are] missiles we cannot reveal.