Editor's preface (Aymenn Jawad Al-Tamimi): Readers may remember that in November 2017 I published the testimony of a close friend on her experiences with 'Islamic scholar' Tariq Ramadan. In that testimony, she outlined a familiar pattern in his conduct whereby he sought to have sexual relations with female admirers of his work. He would first establish a rapport via social media and would then insist that any meeting should take place in a private place, where he would then make his sexual advances. While Ramadan is currently on bail in France where two women have accused him of rape, he no longer denies that he has engaged in numerous extramarital affairs. In this follow-up piece, my friend notes TR's attempts to reclaim his celebrity status and asks why leaders in the Islamic community more generally have not taken to condemning Ramadan for his conduct.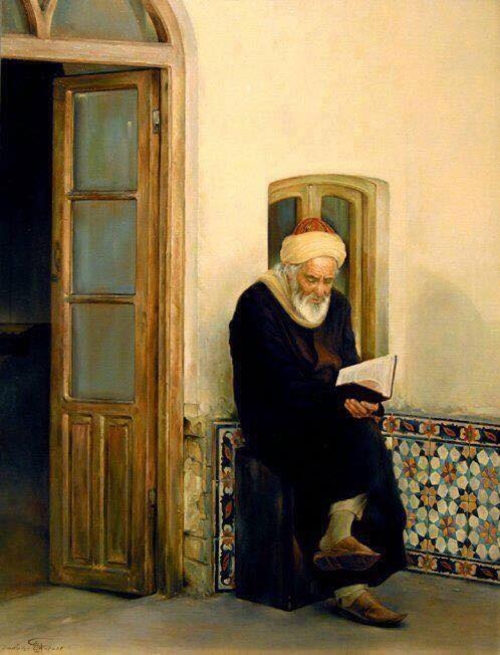 Imam al-Ghazali
It is utterly disgusting to see TR [Tariq Ramadan] shamelessly aiming to reclaim his once stellar reputation by re-entering the world of public speaking, only this time targeting in particular his gullible Arab fans, the majority of whom adhere to conspiracy theories.
Moreover, I am truly disappointed in well-respected scholars whom I admire and trust, such as Hamza Yusuf, Omar Farouq and Zaid Shakir. They have kept silent or, if they have spoken out, they have ended up descending into apologia for TR. They will not issue a simple, short Facebook post of condemnation of TR's sexual harassment against me and his years of lecherous conduct that represents a betrayal of my community and Prophet.
I honestly believe that TR is a victim of himself: a slave to the applause and adulation he has received. Indeed it is no surprise that he accused his victims of seeking fame and media attention when they filed cases against him. Fame and media attention are the very things he craves.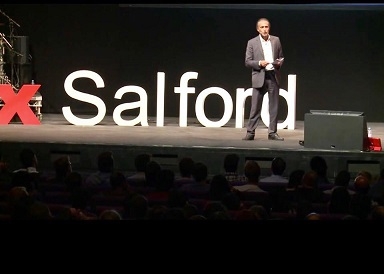 Tariq Ramadan giving a TED talk. Imagine the pain I felt seeing members of the audience enthralled by his words.
He found in defending Islam a perfect opportunity and environment to profit from the wounds of my religion just to quench his thirst for celebrity status and desperation to be seen as a scholar and academic, not to mention his lust for women and money. In truth, his modus operandi differs little in essence from Henda Ayari's exploitation of my religion with her 'ex-radical' narrative and courting of Islamophobes.
I think TR is emblematic of the particular sort of scholar mentioned by Imam al-Ghazali, who warned that the flames of hell fire will engulf the scholars who defend the words of God for anything other than sake of God.
What I really cannot comprehend is his level of hypocrisy and the mindset that accompanies it. If we ordinary Muslims commit a major sin, then the guilt of the sin usually makes us feel self-loathing. How could he stand in front of thousands of Muslim youth, lecturing them on how to adhere to prophetic teaching while at night he is doing exactly the opposite of what he preaches?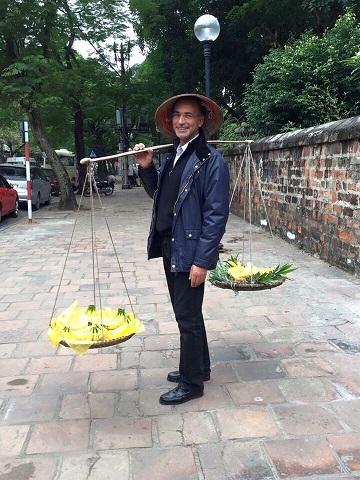 If only these scales had reminded him of the Day of Judgement rather than serving as an object to attract more victims.
He has compounded his sins by denying that he had sexual relations with certain women until the evidence became too overwhelming for him to continue lying, as has been the case with his two main accusers in France. In one particularly revolting instance, a French ex-escort produced screenshots of her exchanges with him and even gave the investigators a dress with apparent traces of his semen, and he then admitted to having had a relationship with her. In their investigations, police also found hundreds of pornographic photos on his computer. Evidently, his voracious sexual appetite encompasses the virtual realm as well.
He knowingly betrays not just those youth, but also his wife, Lord and the Prophet Muhammad (PBUH), who urged his community to look after the women.
I wish I could meet him again just so that he can clarify what is going through his mind. How could you prostrate to your Lord in the knowledge of what you have done, if you are even consistent in fulfilling your obligations of prayer? After all, God has said in the Qur'an that prayer keeps one from committing evil sins and deeds, which is also confirmed by the Prophet Muhammad (PBUH). Lest we forget, TR wrote an entire book about the Prophet's life!
Having lived in DC where people initiate a conversation by asking "who do you work for or where do you work" to evaluate your social status, I have seen first-hand how this pathological narcissism that pervades TR's personality is a dangerous and addictive affliction.
I cannot force people to change their opinions of TR. I only present the facts as they are and ask whether his supporters who claim he is the victim of an Islamophobic conspiracy or political persecution want to continue living in denial.