Following on from Rijal al-Qa'im and Saraya Fursan al-Basil, the latest Local Defence Forces (LDF) unit to be covered in this series is Fawj al-Nasr ('The Victory Regiment').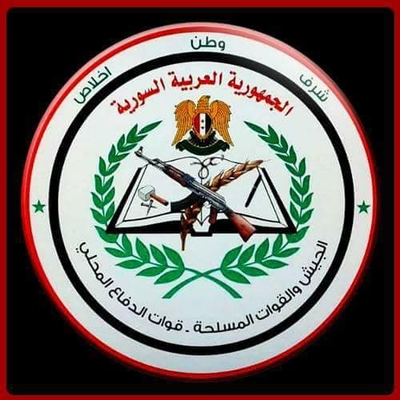 The unit was formed in the city of Homs at the beginning of 2016. Its recruits primarily come from Homs city and its countryside, though there are also members from the Damascus area. The group's first mission was in the Palmyra area. Since then, Fawj al-Nasr has been involved in operations stretching throughout the Homs desert right up to the borders with Iraq. Thus, Fawj al-Nasr has also undertaken assignments in the T3 pumping station area, Hamima and Albukamal. At the present time, members of Fawj al-Nasr are stationed in the Albukamal area.
However, rather than being a conventional fighting force, Fawj al-Nasr actually specializes in auxiliary and logistical support, including work in the kitchens to provide meals for fighters and support centres to secure water and other needs for those on the frontlines. As such, Fawj al-Nasr has no 'martyrs' and only a few wounded. Membership in Fawj al-Nasr includes taswiyat al-wad' ('regularizing of status'). The monthly work schedule is around 20 days work and 10 days rest. The monthly salary is 65,000 Syrian pounds.
Fawj al-Nasr works with Iran's Islamic Revolutionary Guard Corps, which has assumed responsibility for much of the affairs in the Albukamal area.