As always, translation below. Suggestions for revisions welcome. To listen to the original, see here.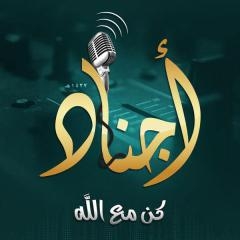 Be with God, pure, and worry not.
Everything is heading to disappearance.
Live modestly in content, submitting,
Free from every grave matter [chorus].
Indeed the rope of God, oh, this is strong,
Reinforced of fibres and of the strongest cords.
If you reach it, it is arrival for the servant.
So seize the opportunity and have the fortune of that union.
[chorus]
If you desire glory in every matter,
Take heed, get involved in the arenas of fighting.
The peak of the matter is jihad, so ascend it.
Whoever has obeyed and sacrificed everything precious has been successful.
[chorus]
All who call on Him will meet Him soon,
He hears the whisper in particles of sand.
Oh God of the Universe, we have come to You barefooted,
And naked, so dress us in the garments of Excellence.
Your Lord is the protector, so implore Him in pure devotion,
You should meet Him as He rescues you in the black of night.
All that is over creation is transitory.
Then the face of my Lord will remain, possessor of splendour.